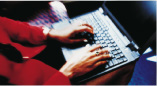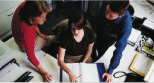 Office Timesheets succeeds TimeSheet Professional Go there now>>
Office Timesheets succeeds TimeSheet Professional & Sage TimeSheet

Sage TimeSheet reverted to its original name, TimeSheet Professional, when acquired by Insperity, a $2bn Sage business partner. Deepak Sareen Associates continues as TimeSheet's distributor for Europe and supports both Sage TimeSheet and Insperity TimeSheet Professional, which are no longer under current development. Office Timesheets is the recommended and approved successor to TimeSheet Professional and so to Sage Timesheet. Deepak Sareen Associates distributes and supports Office Timesheets in the UK and Europe. Visit the Office Timesheets site now >>
Let us help you find the right time and expense tracking solution
Deepak Sareen Associates are specialists in time and expense tracking and billing. If you would like help in selecting an appropriate solution, contact us and we will explore how best to meet your needs.
Sage Timeslips Is used by accountants, lawyers and other professional service firms with up to 50 users. It provides ad hoc time and expense tracking and comprehensive and configurable client billing.
Office Timesheets Office Timesheets is the state of the art, web based, project oriented, time and expense tracking solution that succeeds Sage TimeSheet and TimeSheet Professional, providing a close to "one click" conversion path.